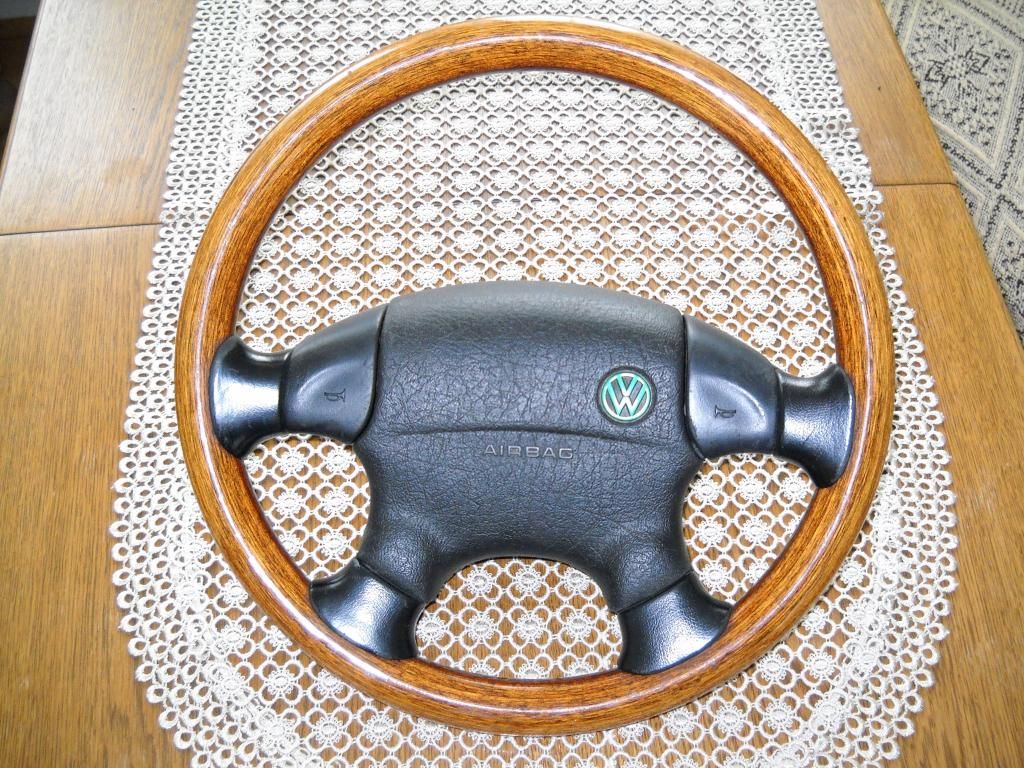 Big beetle collection – And, they already exist, the beetle books for beetle fans: Etzold's history of beetle technology, Westrup's amusing beetle compendium, Railton's beetle anecdotal treasure, Klersy's big beetle life in pictures. And now Baaske. Edwin Baaske's Bug Book. First of all: It was still missing! Wonderful mood pictures from six decades of driving a Beetle, from Porsche's first tours to the big car races through Mexico. Beetle on the Matterhorn, Käfer in Manhattan. But also: The Kraft-durch-Freude vehicle on the road in Nazi Germany. In addition, short, knowledgeable texts. In short: Beetles to inspire. Edwin Baaske, The VW Beetle, Pictures of a legend, 144 Pages with 145 mostly black and white photos, Delius Klasing Verlag, Bielefeld,
Wood with an airbag in it – It was just a matter of time, that the safety standards of airbag technology would also be available to friends of beautiful car interiors. Audi driver- and Volkswagen models can now also guide their vehicle on neat designer steering wheels, in which the standard equipment of the airbags is integrated: 630 The solid wood handlebar costs EUR, in the particularly elegant combination of ash wood and leather (Photo) For 750 Eur, Votex GmbH.
Wood and leather are more sensitive – It should have a really nice grip, the domed pommel, that many drivers do not want to let go of their hands. Drive with feeling, for example with warm leather in the palm, or dry polished wood. The in.pro range offers gearshift levers for drivers with a sense of pleasure for almost all types of cars. At retail prices of 69 up to 149 Euros an affordable pleasure.